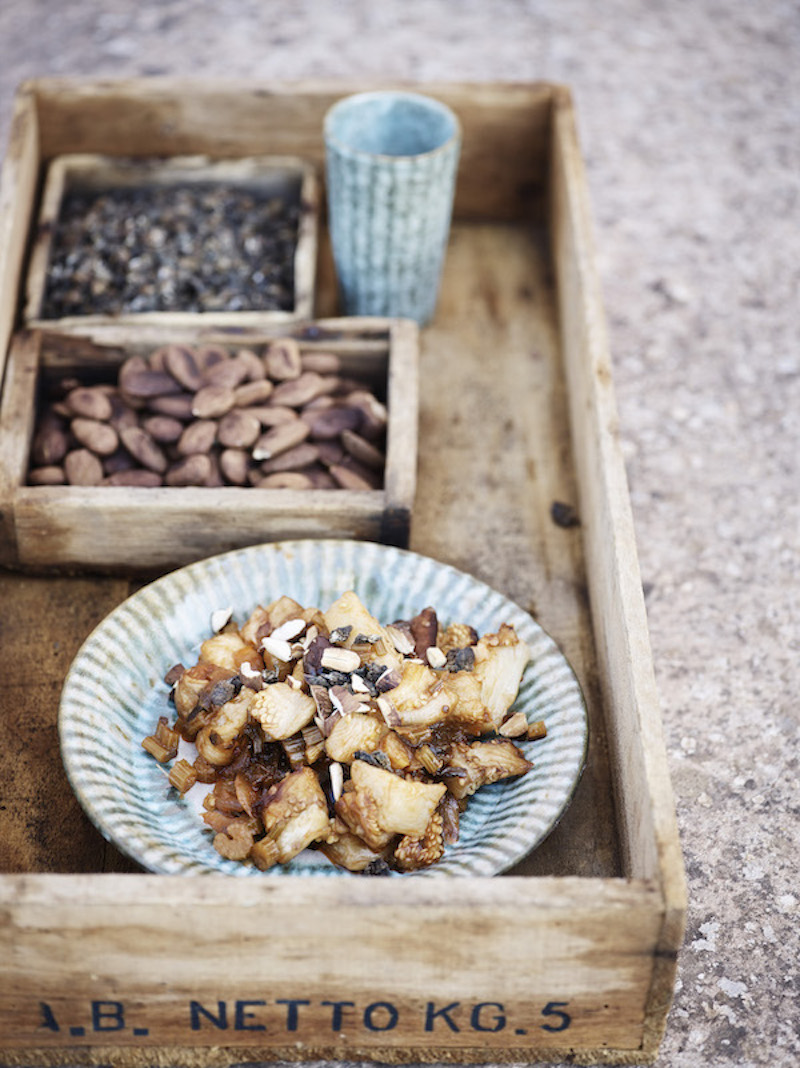 INGREDIENTS:

2 eggplants;
1 onion;
50 gr. of seasalt Pantelleria's capers, ours of course!
4 tablespoons of tomato sauce or cherry tomatoes
2 stalks of celery;
10 olives
2 gr. oregano
50 gr. of toasted almonds

HOW IT IS PREPARED:
Grease the bottom of a fairly thick-bottomed pan with olive oil and place it on the stove. Add the onion sliced ​​thinly but not too much, the sauce or the cherry tomatoes in this case it will take a little longer, the celery, the olives and the capers. Keep over medium heat for about ten minutes and then add the diced aubergines. Eggplants can be fried to taste. Adjust with salt and halfway through cooking add half a tablespoon of sugar, a tablespoon of vinegar and oregano. Let it simmer. As soon as you see that all the ingredients are well dried you are ready to serve it on the table, remember to complete the dish with a sprinkling of coarsely chopped toasted almonds. Caponata is excellent warm but can also be cold. Enjoy your meal!!!
- -