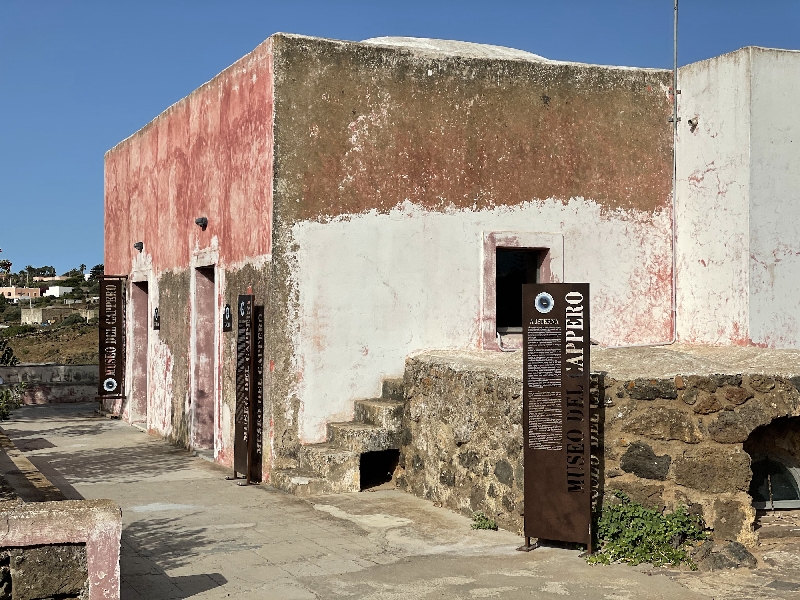 A unique event that has seen us engaged throughout the winter season in the collection, cataloging, planning and realization of what is meant to be a blast from the past.
A historic building, a 19th century dammuso is the container chosen by Bonomo & Giglio to carry out its project aimed exclusively at giving value to one of the most important crops on the island of Pantelleria, the caper!
In partnership with studio of Arch. Anna Maria Giustolisi was designed and built with the sole purpose of highlighting tools and instruments that have always been used for the cultivation, processing and marketing of Pantelleria's green gold.
A documentary video made by Nicola Ferrari (director), will then allow visitors to discover the great work and passion that farmers put first to ensure that a product of absolute excellence arrives on our tables.
Open during summer from Monday to Saturday, free entry.
We invite you to check the opening hours on the website www.museodelcappero.it